Newsletters
November/December 2011
The end of an era – and gifts to last a lifetime


Jocelyn Chu Hung, China Tee Club owner, and Annie Ip of HKSOS hold one of Nick's prints at the Club's farewell party
Memories of the China Tee Club
Sadly, after 25 years, the China Tee Club has closed its doors for the last time. We're among the many members who will miss the old-world charm of this special place, and the impeccable service of the friendly staff. To all our friends at the Club, a big thank you.
Just before it closed, Nick Gleitzman was given the opportunity to photograph the Club and we're pleased to announce the release of a new range of prints to help preserve the memory of a much-loved piece
of Hong Kong history.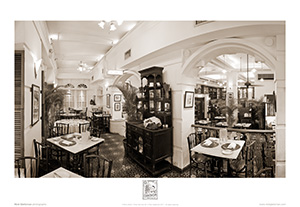 Each print is available in two sizes, and features the China Tee Club logo. Produced in an elegant sepia tone on a choice of two grades of fine-art quality paper, these prints will last for decades.
See all three prints, together with full information about sizes, prices, and how to order on Nick's site.
From now until the end of 2011, we're offering a 10% discount to China Tee Club members – and in addition, we'll match that 10% as a donation to Operation Santa Claus, the annual charity that benefits Hong Kong's under-privileged, disabled and elderly citizens. Save and give this Christmas!
Christmas gifts for a lifetime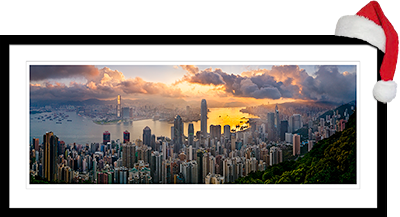 Looking for eye-catching Christmas gifts that will give a lifetime of pleasure?
We have your Christmas gift needs all wrapped up. With thirty stunning panoramic prints in the Hong Kong Panorama range to choose from, as well as a wide selection of Limited Edition fine-art prints, you can't go wrong with a beautiful framed print from award-winning photographer Nick Gleitzman.
With panoramic prints available from 24in right up to 84in wide, and starting from just $900, there's a gift to suit every sized stocking – and budget.
See us at Discovery Bay Plaza
Come and see the full range of prints, and meet the photographer, in Discovery Bay. We'll be in the Plaza, under the escalators by the hire car station, for two big weekends:
Saturday 26 & Sunday 27 November
10am – 8pm


Saturday 3 & Sunday 4 December

10am – 8pm

SPECIAL CHRISTMAS SAVINGS
We'll have a number of display prints, both framed and unframed, at reduced prices – for these two weekends only. Slight imperfections only, which don't affect the quality of the prints. First come, first served; be early, and SAVE on your Christmas shopping!

Can't make it to DBay Plaza? You can find us at the Christmas Gift Festival at the Conrad Hotel Grand Ballroom on Wednesday 14 December.

And, of course, the full range of prints can also be seen and ordered on Nick's website: www.nickgleitzman.com.
Latest Releases

Be among the first to own one of these stunning new additions to the Hong Kong Panorama range.

Capturing Hong Kong in a variety of moods, titles include Hong Kong Sunrise (pictured above), Hong Kong Dusk #1 (right, top) and Hong Kong Night #1 (right, middle).

Also available, a recent release, Hong Kong Trams (right, bottom). Something a little different, this colourful composite image of one of the city's favourite icons makes a great gift or souvenir of Hong Kong.

All prints are available in 24, 40 and 60-inch widths, as either Standard or Premium grade prints, framed or unframed.

Order from Nick's site or come and see us in DBay Plaza!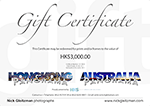 Gift Certificates
Not sure which print is the right one for that special gift? The answer: our Gift Certificates, now available to match the prices of all our popular print sizes, either framed or unframed. Contact us to order yours, or come and see us in the Plaza.
Other outlets
Hong Kong Panorama prints are also available from these select outlets:
Artmen Gallery 110 Queens Road East Wan Chai
Tel: 2861 1023
Dymocks Shop 201-203, 2/F, Central Building, 1-3 Pedder Street Central
Tel: 2826 9248
Dymocks Shop A, G/F, 46 Lyndhurst Terrace Central
Tel: 2851 8030
Marc James Design Shop G16, North Plaza Discovery Bay
Tel: 2765 5700
Dormirest Unit 1016-1018, 10/F, Horizon Plaza, 2 Lee Wing Street Ap Lei Chau
Tel: 3741 1828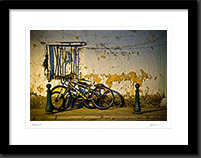 Limited Edition Prints
For a really special gift with a difference, how about a Limited Edition print from one of Nick's portfolios of images? Shot in Hong Kong, Macau, China and Cambodia, there's a huge range to choose from. Nick's unique photographic style will enhance any wall, in either home or office environments.
See the full selection on Nick's site.

Charity Wine Tasting and Auction
We're pleased, once again, to have been invited to participate in the Charity Wine Tasting and Auction in aid of The Harbour School and The Children's Institute.
The event takes place at 6.30pm on Friday, 25 November, at The Helena May Wine Garden, 35 Garden Road, Central. We're happy to have contributed a framed print from the Hong Kong Panorama series to be auctioned on the night in support of this worthy cause.

We'll also donate a percentage of proceeds from the sale of every print ordered by attendees between now and Christmas.
For more information, visit The Children's Institute and Harbour School websites.
Your Chance to Win

Subscribe with us at Hongkong Select to receive news of exciting upcoming events, special offers, and to be eligible for entry into lucky prize draws.
Back to Newsletters index
Copyright © 2011 Hongkong Select
Prints of this panoramic photo, Hong Kong City Lights, are available for purchase.
See more prints in the series.