Newsletters
June 2012
Hot News for the Summer Heat!
Visit us at the Dragon Boat Festival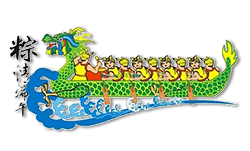 Come and see the full range of Nick Gleitzman's prints, including the latest additions to the Hong Kong Panorama range, in Discovery Bay this weekend.
Nick will be there all weekend, so come and meet the photographer! We'll be in the Plaza, under the escalators by the hire car station:
Saturday 23 and Sunday 24 June
10am – 8pm
Latest Releases

Be among the first to own one of these stunning new additions to the Hong Kong Panorama range.

Expanding on Hong Kong's premier collection of panoramic images, the latest titles include Hong Kong Dusk #2 (right, top), Victoria Harbour #1 (right, 2nd from top), and Kowloon Night #1 (right, 3rd from top).

Also available, a recent release, Hong Kong Sunrise (right, bottom). One of the most dramatic photos of Hong Kong you're ever likely to see, this print is fast becoming a best-seller.

All prints are available in 24, 40 and 60-inch widths, as either Standard or Premium grade prints, framed or unframed.

Order from Nick's site or come and see us in DBay Plaza to view all the latest titles – at full size, you're sure to be impressed!
Photo Tuition with Nick Gleitzman – One-on-one now available!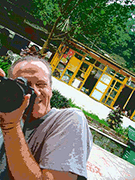 Would you like to improve your photography skills? The second series of Nick Gleitzman's Photo Workshops for 2012 will be held in Discovery Bay during August and September.
For Absolute Beginners and Intermediate photographers, group workshops are run over two separate full days, a week apart. You can choose to attend a single day, or enjoy a 10% discount if you book for both days. The Advanced workshop is available as an intensive two-day weekend.
In order to maximise the impact of Nick's tuition, the workshop groups are limited in size, as he wants to make sure that everyone attending gets his personal attention.
One-on-one Tuition
Now available: Individual photography tuition. Spend a couple of hours, or a whole day, with Nick – you'll be amazed how quickly your skills improve. Study when you want, where you want, and exactly what you want to know. Full details on the web site.
Visit Nick's website for full details of the group Workshop content, and the full benefits of One-on-one tuition.
The group Workshops fill fast, so REGISTER NOW and we'll let you know by email as soon as the dates are released. Or, if you're interested in individual tuition, you can let Nick know.
"(Before your course) I was not even capable of seeing what I could do with (a) shot, let alone creating it."
~ Matthew, Intermediate, February 2012
China Tee Club – The Book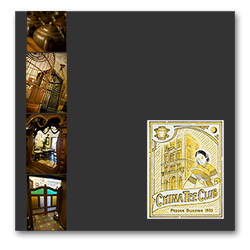 At the request of the owners of the Club, Nick has designed and produced the China Tee Club photo book. Beautifully printed by high-quality digital printing process resulting in scratch-, water- and UV-resistant printed images, this hardback, case-bound book of 28 pages, containing 36 photographs, will be sold in a strictly Limited Edition of 88 copies only. Each copy is signed and numbered by the photographer.
If you're interested in seeing a copy of the book, please contact us to arrange it, or come and visit us in DBay Plaza over the Dragon Boat Festival weekend to see a copy for yourself!
Your Chance to Win

Subscribe with us at Hongkong Select to receive news of exciting upcoming events, special offers, and to be eligible for entry into lucky prize draws.
Back to Newsletters index
Copyright © 2012 Hongkong Select
Prints of this panoramic photo, Hong Kong City Lights, are available for purchase.
See more prints in the series.