Newsletters
November/December 2012
'Tis the season for ...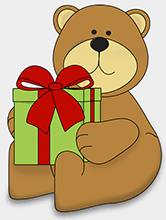 Thank you!
As the holiday season approaches, and we begin our fourth year of representing Nick Gleitzman's range of stunning photos, we'd like to say a sincere thank you to all of our clients who have purchased prints since we started in 2009. We hope you're enjoying living with Nick's images, and we look forward to continuing to work with you into the future.
All of us here at Hong Kong Select wish you and your families a peaceful, joyous holiday season and a prosperous year ahead in 2013.
Latest releases for Christmas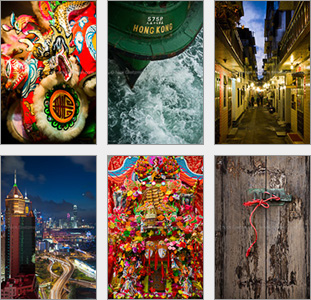 Our gift to you this Christmas: the release of a huge selection of brand new photos, simply titled Hong Kong.
To supplement the Hong Kong Panorama range, Nick has created a collection of images in conventional format that celebrate the colour, vibrancy and heritage of this amazing city.
Prints are available in sizes from A4 right up to 24x36in, in both Standard and Premium grades. With over 100 titles to choose from, and with prices starting at just $400, shopping for Christmas has never been easier; there's a gift to suit every sized stocking – and budget.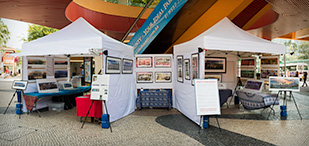 See us at Discovery Bay Plaza ...
Come and see a selection of prints from the new Hong Kong collection, and meet the photographer, in Discovery Bay. We'll be in the Plaza, at our usual spot under the escalators by the hire car station, for two big weekends:
Saturday 24 & Sunday 25 November

10am – 8pm


Saturday 8 & Sunday 9 December


10am – 8pm

And, of course, the full range of prints can also be seen and ordered on Nick's website: www.nickgleitzman.com.

Be sure to Bookmark the site, and revisit often, as Nick will be adding to this new collection over the coming months.
... or in Sai Kung!

You can also visit us at the Christmas Gift Fair at Steamers, G/F 66 Yi Chun Street, Sai Kung on Saturday 15 December, 2pm – 6pm.
We'll be releasing a whole new range of prints of Sai Kung that Nick photographed during the summer. See you there!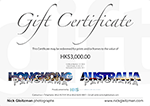 Gift Certificates
Not sure which print is the right one for that special gift? The answer: our Gift Certificates, now available to match the prices of all our popular print sizes, either framed or unframed. Contact us to order yours, or come and see us in the Plaza.
Destination Hong Kong
We're very excited to announce a new outlet for Nick's prints. We've collaborated with DFS Group, the world's leading luxury retailer catering to the traveling public, who are opening a new store at Hong Kong International Airport at the end of November, to create the Destination Hong Kong brand.
Featuring a selection of the best prints from Nick's Hong Kong, Hong Kong Panorama and Limited Edition collections, Destination Hong Kong can be found in the DFS store in the Eastern Hall shopping zone, airside at Chek Lap Kok, right after the Customs security check.
Destination Hong Kong at DFS – perfect for those last-minute gifts or mementos as you leave Hong Kong!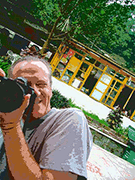 One-on-one Photo Tuition with Nick Gleitzman
Would you like to improve your photography skills?
Now available: Individual photography tuition. Spend a couple of hours, or a whole day, with Nick – you'll be amazed how quickly your skills improve. Study when you want, where you want, and exactly what you want to know.
Nick understands that commitments to work and family often make it difficult to match your availability to the dates of the group workshops, so he's now offering one-on-one tuition for those that prefer an even more personal approach.
Group Workshops
The next series of Nick Gleitzman's Photo Workshops will be held in Discovery Bay during March and April, 2013.
For Beginners and Intermediate photographers, group workshops are run over two separate full days, a week apart. You can choose to attend a single day, or enjoy a 10% discount if you book for both days. The group Workshops fill fast, so REGISTER NOW and we'll let you know by email as soon as the dates are released.
Visit Nick's website for full details of the group Workshop content, the full benefits of One-on-one tuition, and to register your interest.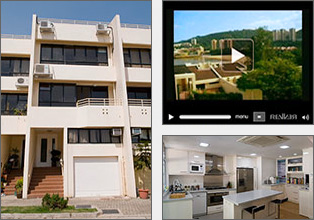 Take a Tour
Discovery Bay
Headland Village sea view garden townhouse
South-facing townhouse – sunny, bright and breezy. Extensively and stylishly renovated, comprising 4 bedrooms, 2 bathrooms, lower roof with enclosed washing machine and dryer, upper rooftop conservatory, maid's room and toilet, storage and garage area.
Your Chance to Win

Subscribe with us at Hongkong Select to receive news of exciting upcoming events, special offers, and to be eligible for entry into lucky prize draws.
Back to Newsletters index
Copyright © 2012 Hongkong Select
Prints of this panoramic photo, Hong Kong City Lights, are available for purchase.
See more prints in the series.