Newsletters
January/February 2014
The Year of the Horse – Kung Hei Fat Choi!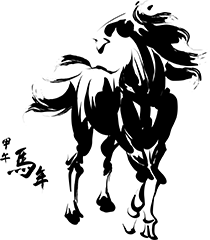 Thank you!
The Year of the Horse marks the beginning of our fifth year of representing Nick Gleitzman's range of stunning photos. We'd like to say a sincere thank you to all of our clients who have purchased prints since we started in 2009. We hope you're enjoying living with Nick's images, and we look forward to continuing to work with you into the future.
All of us here at Hong Kong Select wish you and your families a peaceful, happy and prosperous year ahead in 2014.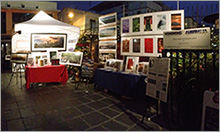 We're in Sai Kung for Chinese New Year!
You're invited! Come and visit us at Steamers in Sai Kung over the Chinese New Year weekend. We'll be there for all four days of the long weekend, with a wide range of Nick Gleitzman's prints, featuring the popular Hong Kong Panorama prints, including the latest releases of beautiful scenes of Sai Kung.
Chinese New Year:
Friday 31 January to Monday 3 February

11am – 8pm
And if you're going away for the New Year weekend, don't worry – we'll be there the following weekend as well, for all you lovers to buy your Valentine's Day gifts for that special person in your life!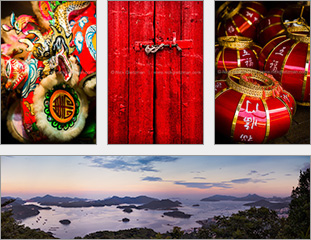 Valentines Day:
Saturday 8 and Sunday 9 February

11am – 8pm
SPECIAL CHINESE NEW YEAR SAVINGS
We'll have a small number of ex-display unframed prints, at 50% off – for these weekends only. First come, first served; be early, and SAVE!
Come and meet the photographer, in the Steamers courtyard and upstairs in the new coffee lounge. See you there!
Coming soon to Sai Kung: Photo Workshops with Nick Gleitzman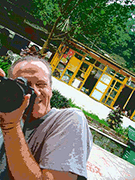 Have you made your New Year's resolutions yet? How about improving your photography skills? Coming soon: a series of Nick Gleitzman's Photo Workshops, to be held in Sai Kung during 2014.
Ever wondered how much your digital photos would improve if you switched off the Automatic setting, but find yourself bewildered by all those numbers and menus? How would you like to start making beautiful, eye-catching images, instead of just taking snapshots and hoping for the best?
Spend a day – or two – with award-winning photographer Nick Gleitzman and learn how to turn those ordinary family snaps and holiday photos into memorable images you'll be proud to share online and display in your home or office.
Even if you're already a keen photographer, you'll learn so much from Nick's forty years of experience that you'll be surprised how your work can improve in just one day.
Dates, cost and format are yet to be finalised, but workshops are staged in small groups for the maximum impact of Nick's tuition, so places will be limited. Register your interest here to be among the first to hear when dates are announced.
... and we're still in Discovery Bay!
For our neighbours in DBay: You're welcome to come to Nick's print studio any time to discuss your needs with Nick: browse through the entire range of his panoramic, single image and Limited Edition prints, look at framing samples, or book a photo tuition session – all in air conditioned comfort. We'll even make you a cup of tea!
Visits are by appointment. Please call, text or email to let us know you'd like to drop by:
Annie: 9301 7684 • Nick: 9579 4194 •
And of course, you can always order prints from Nick's web site.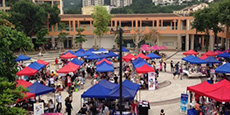 photo courtesy Handmade Hong Kong
Handmade Hong Kong in DBay Plaza
Put this one in your diary!
We'll be joining Handmade Hong Kong for their event in DBay Plaza in March. Come and see the range of Nick's Hong Kong Panorama prints, and more.
Handmade Hong Kong: DBay Plaza, Sunday 9 March
11am – 6pm
Your Chance to Win

Subscribe with us at Hongkong Select to receive news of exciting upcoming events, special offers, and to be eligible for entry into lucky prize draws.
Back to Newsletters index
Copyright © 2014 Hongkong Select
Prints of this panoramic photo, Hong Kong City Lights, are available for purchase.
See more prints in the series.