Newsletters
April/May 2011
See the Light: New shows, new shops, new lessons
Featured Property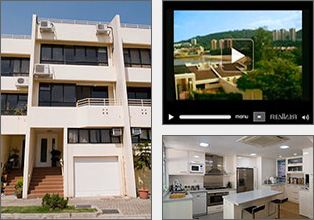 Available for Lease
Discovery Bay
Headland Village sea view garden townhouse
South-facing townhouse – sunny, bright and breezy. Extensively and stylishly renovated, comprising 4 bedrooms, 2 bathrooms, lower roof with enclosed washing machine and dryer, upper rooftop conservatory, maid's room and toilet, storage and garage area.
2nd Annual ArtWalk DB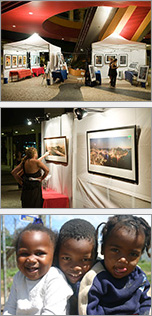 ArtWalk DB returns for a second year, bigger and better!
Following the success of the inaugural ArtWalk in 2010, there'll be twice as many exhibitors throughout DBay Plaza, featuring works by photographers, painters and sculptors, an international street art exhibit, and free tastings of wine, chocolate and other delicious offerings.
Come and visit us in the Plaza (by the hire car drop-off point) to see a selection of Nick Gleitzman's Limited Edition fine art photographic prints.
One of Nick's framed prints will also be offered in the Art Auction to be held at 10.30pm at Hemingway's, followed by live music into the night.
Admission to ArtWalk is free, but a small donation is appreciated – all proceeds, and a percentage of our sales, go to MADaboutART.org. MADaboutART provides art-based educational programmes that equip children in South Africa with practical skills and knowledge about HIV and AIDS to build life skills and self-confidence. Help us to help these kids!
ArtWalk DB – Friday 6 May, 6-10pm, Discovery Bay Plaza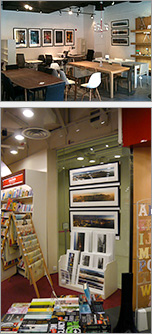 New Retail Outlets
We're pleased to announce several new outlets where you can see and buy Nick Gleitzman's stunning photographic prints. They're now available from:
Dymocks Windsor House
Shop B72, Basement, Windsor House, Causeway Bay
AreaHome
Room 1101, 11/F, Horizon Plaza, Ap Lei Chau
Marc James Design
Shop G16, Discovery Bay North Plaza
And still available from these locations:
Artmen Gallery
110 and 251 Queens Road East, Wan Chai
Dormirest
Room 1016, 10/F, Horizon Plaza, Ap Lei Chau
China Tee Club
1/F, Pedder Building, 12 Pedder Street, Central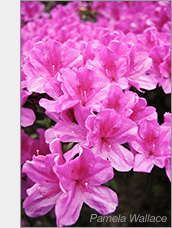 See the Light: Photo Workshops with Nick Gleitzman
A number of keen Hong Kong photographers are now making images with new enthusiasm, instead of just snapping away and hoping for the best, after attending the first series of Nick Gleitzman's Photo Workshops.
"I really enjoyed the workshop yesterday! I TOTALLY see a difference in the quality of my shots ..."
– Pamela Wallace, Discovery Bay
The next round of workshops is planned for the autumn, in September/October of this year. If you'd like to be added to the mailing list to be advised exactly when, just register on Nick's site. Be among the first to hear when the dates are released to take advantage of our special Early Bird pricing!
Your Chance to Win

Subscribe with us at Hongkong Select to receive news of exciting upcoming events, special offers, and to be eligible for entry into lucky prize draws.
Back to Newsletters index
Copyright © 2011 Hongkong Select
Prints of this panoramic photo, Hong Kong City Lights, are now available for purchase.
See more prints in the series.