Hongkong Select offers home and business solutions.


Latest Releases

See over 100 new titles in Nick Gleitzman's Hong Kong range of images, recently released to supplement the popular Hong Kong Panorama series. Visit Nick's web site

Hongkong Select Organising Solutions proudly presents


A stunning series of panoramic prints by award-winning Australian photographer Nick Gleitzman
Gallery-quality archival digital prints to enhance your home or business premises.
See the other images in this series, and the full range of prints available
Go to Hongkong Select Homes for:




Take a Tour The Peak 3-bedroom apartment
Take a look at a modern highrise apartment
More information and photos
View more typical properties in popular locations

Repulse Bay 4-bedroom house
More information and photos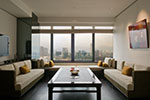 Convention Plaza 2-bedroom apartment
More information and photos
Copyright © 2008-2011 Hongkong Select
Prints of this panoramic photo, Hong Kong City Lights, are now available for purchase.
See more images in the series.