Newsletters
August/September 2011
See the Light (2): More workshops, more prints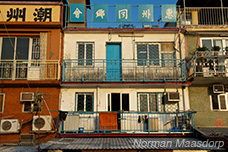 Photo Workshops with Nick Gleitzman
Announcing the second series of Nick Gleitzman's Photo Workshops, to be held in Discovery Bay during August and September.
The format has changed a little this time round; for Absolute Beginners and Intermediate photographers, the workshops are run over two separate days, a week apart. There's a choice of three workshop Groups to choose from, on weekends or weekdays. You can choose to attend a single day, or enjoy a 10% discount if you book for two days or more. The Advanced workshop is available as an intensive two-day weekend.
In order to maximise the impact of Nick's tuition, the workshop groups are limited in size, as he wants to make sure that everyone attending gets his personal attention.
Visit Nick's website for full details of the workshop content, dates and costs.
BOOK NOW to reserve your place – don't be disappointed!
"I really enjoyed the workshop yesterday! I totally see a difference in the quality of my shots..."
~ Pamela, Beginner, April 2011
"Nick was a very informative instructor and worked well wtih the students in the class. He made us all feel comfortable, no matter the level of expertise. Our full day class flew by!"
~ Graham, Intermediate, April 2011
"Nick was highly experienced and had a phenomenal amount of knowledge on the subject of art and photography."
~ Norman, Intermediate, April 2011
Hong Kong Panorama: New Releases

Summer in Hong Kong is one of the few times during the year that the air is clear enough for making quality panoramic photographs. Nick has been out and about with his camera recently, shooting new images to add to the Hong Kong Panorama range.
Watch for new releases coming soon: panoramic prints of Hong Kong looking its beautiful best. Prints will be added to Nick's site as they become available, so check back often; to see the real thing, come and visit us in DBay Plaza on selected weekends from September until Christmas.

AVAILABLE NOW: Nick's latest release, Hong Kong Trams. Something a little different, this colourful composite image of one of the city's favourite icons makes a great gift or souvenir of Hong Kong.
It's available in 24, 40 and 60-inch widths, as either Standard or Premium grade prints. Order from Nick's site or come and see us in DBay Plaza in September!
Gift Certificates
Not sure which print is the right one for that special gift? The answer: our Gift Certificates, now available to match the prices of all our popular print sizes, either framed or unframed. Contact us to order yours, or come and see us in the Plaza.
Latest Release Limited Edition Prints: Wall Photos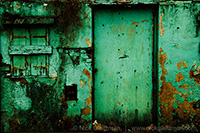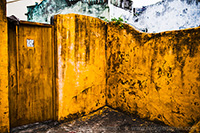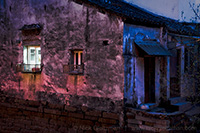 Inspired by the title of the default photo album supplied by Facebook when setting up his page, Nick has produced a new portfolio of Limited Edition prints: Wall Photos, a series of images shot in Hong Kong, Macau, and China.
An eclectic mix of colour, texture, form and mood, they are Nick's take on "the Great Walls of China."
See the full portfolio, and order prints, on Nick's site.
Look for more new releases of Limited Edition prints in coming months.
Your Chance to Win

Subscribe with us at Hongkong Select to receive news of exciting upcoming events, special offers, and to be eligible for entry into lucky prize draws.
Back to Newsletters index
Copyright © 2011 Hongkong Select
Prints of this panoramic photo, Hong Kong City Lights, are available for purchase.
See more prints in the series.