Newsletters
January/February 2012
The Year of the Dragon - Kung Hei Fat Choi!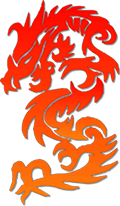 Special Offers for Chinese New Year
Time passes, and all things change – including our prices. After more than two years, to keep up with rising costs, we introduced some price rises on January 1st. But as a special offer, we're offering the entire range of Nick Gleitzman's prints, including the popular Hong Kong Panorama range, at the old prices for this Chinese New Year weekend only. This is your last chance to buy at 2009 prices – so be quick!
See us at Discovery Bay Plaza
Come and see the full range of prints, and meet the photographer, in Discovery Bay. We'll be in the Plaza, under the escalators by the hire car station, all weekend:
Saturday 21, Sunday 22 & Monday 23 January

10am – 8pm
SPECIAL CHINESE NEW YEAR SAVINGS
We'll have a number of ex-display prints, both framed and unframed, at reduced prices – for this weekend only.
First come, first served; be early, and SAVE!
New venues and exhibitions
Nick Gleitzman comes to Island South ...
We have great pleasure in announcing that, from February 1, Nick's stunning prints will be available from Saffron Bakery and Café on Hong Kong Island, at two locations: The Peak and Stanley Plaza.
To celebrate the beginning of this association, we're holding an exhibition of Nick's work at Saffron in Stanley Plaza during February. The exhibition will feature prints from the Hong Kong Panorama range and Limited Edition fine-art prints from the Palimpsest portfolio. Please join us for ...
Exhibition Opening Night: Saturday 4 February, 7pm

Shop G04, Ground floor, Stanley Plaza, Stanley
WIN a $2000 Gift Voucher! Just enter your namecard in the Lucky Draw on opening night for a chance to win $2000 towards the cost of the print of your choice.
Can't make it on the night? Drop in any time during February for a cup of the best coffee in Hong Kong, one of Saffron's freshly-made pastries, and enjoy Nick's photos while you relax in Saffron's cozy, funky atmosphere.
Saffron Stanley is open from 8am until 8pm, 7 days; phone 2813 0270.
... and to Sai Kung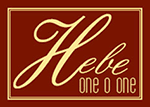 We've recently been working with the management of Hebe One O One Bar and Restaurant, at Pak Sha Wan near Sai Kung, to give their premises a facelift with some new art on the walls. We're pleased to announce that, also from February, patrons will be able to dine with a selection of prints from Nick's Palimpsest portfolio. Prints will also be available for sale, so you'll be able to order your favourites along with your meal!
Hebe One O One is on Hiram's Highway at Pak Sha Wan, right opposite the Hebe Haven Yacht Club; telephone: 2335 5515.
Also in the Sai Kung area, The Reading Room book shop, on the waterfront at 21 Sai Kung Hoi Pung Street, will soon be carrying a selection of prints from the Hong Kong Panorama range. If you live in the area, you'll be able to order framed prints and they'll be delivered to your door.
Photo Workshops with Nick Gleitzman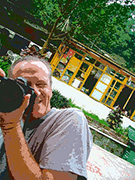 Have you made your New Year's resolutions yet? How about improving your photography skills? Beginning soon: the first series for 2012 of Nick Gleitzman's Photo Workshops, to be held in Discovery Bay during January and February.
For Absolute Beginners and Intermediate photographers, the workshops are run over two separate days, a week apart. There's a choice of two workshop Groups to choose from, on weekends or weekdays. You can choose to attend a single day, or enjoy a 10% discount if you book for two days or more. The Advanced workshop is available as an intensive two-day weekend.
In order to maximise the impact of Nick's tuition, the workshop groups are limited in size, as he wants to make sure that everyone attending gets his personal attention.
Visit Nick's website for full details of the workshop content, dates and costs.
BOOK NOW to reserve your place – the Workshops are filling fast!
"Nick was highly experienced and had a phenomenal amount of knowledge on the subject of art and photography."
~ Norman, Intermediate, April 2011
China Tee Club – now in colour!

Nick has expanded the range of prints of the China Tee Club with versions of existing images in colour, as well as two brand new prints.

Each print is available in two sizes, and features the China Tee Club logo. Available in colour or an elegant sepia tone, on a choice of two grades of fine-art quality paper, these prints capture the old-world charm of this special place, and help preserve the memory of a much-loved piece of Hong Kong history.

Order from Nick's site or come and see us in DBay Plaza over the Chinese New Year weekend!
Your Chance to Win

Subscribe with us at Hongkong Select to receive news of exciting upcoming events, special offers, and to be eligible for entry into lucky prize draws.
Back to Newsletters index
Copyright © 2012 Hongkong Select
Prints of this panoramic photo, Hong Kong City Lights, are available for purchase.
See more prints in the series.