Newsletters
November/December 2014
Latest Releases for the holiday season
Just in time for the upcoming holiday season, we're excited to announce several new releases in Nick Gleitzman's range of stunning panoramic prints of Hong Kong, as well as the addition of twelve panoramic images of Hong Kong by Graham Uden to the range.
Scroll down for details of where and when you can come and shop for prints over the coming weeks – or, as always, you're welcome to come by the studio.
Hong Kong Panorama: New Releases


Nick has added several new prints to the popular Hong Kong Panorama range of prints – and the BIG news is that some of these latest views of Hong Kong can be printed up to five meters wide!
OK, so we know that most people (even us!) don't have walls that big in their homes – but imagine greeting visitors to your office with a print sixteen feet wide! Even at two meters wide, these prints have to be seen to be believed.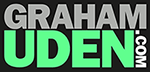 New additions:
Introducing Graham Uden's panoramic prints
We're very pleased to announce the addition of twelve panoramic images of Hong Kong by photographer Graham Uden to our range of prints. Featuring scenes of the Sai Kung and Clear Water Bay regions produced to complement Graham's aerial photos in his 2012 book Above Sai Kung, there are also images of Hong Kong Island, Victoria Harbour, Stanley, and more.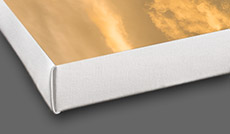 New finishes:
Canvas prints and Face Mounting
How do you present a five-meter-wide print without breaking the bank on framing costs? Canvas prints. The affordable way to go big with your panoramic prints, canvas offers the same longevity as the high-quality paper prints, but a gallery wrap on a wooden stretcher frame costs a fraction of the price of a conventional frame.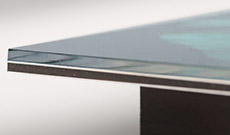 Face mounting offers the ultimate statement in style. Your print is mounted to a sheet of optically clear acrylic using special clear adhesive, and backed with an aluminium dibond sheet for perfect flatness. No frame, no borders; your print just floats in space in front of your wall. See samples of face mounted prints at our sales events!
These new presentation services are not just limited to larger print sizes; you can have any size print finished in either of these stylish options.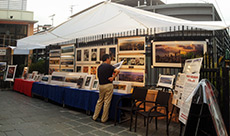 Hong Kong Panorama at Steamers, Sai Kung
Upcoming events
Put these dates in your diary!
For your opportunities to see the new releases, and to shop for Hong Kong Panorama prints, Graham Uden's prints, and much more, come and see us at any of these events over the next few weeks.
Prints make the perfect Christmas gifts – and they start at just $440!
Visit Discovery Bay celebration market
DBay North Plaza, Sunday 26 October

12 noon – 6pm
Hebe Haven Yacht Club 24 Hour Charity Dinghy Race
HHYC, Saturday 1 and Sunday 2 November

12 noon – 10pm Saturday, 9am – 4pm Sunday
Handmade Hong Kong
DBay Plaza, Sunday 9 November

11am – 6pm
Steamers, Sai Kung
Saturday 22 and Sunday 23 November

10am – 8pm both days
Steamers, Sai Kung
Saturday 6 and Sunday 7 December

10am – 8pm both days
Handmade Hong Kong
DBay Plaza, Sunday 14 December

11am – 6pm
Visit Nick's studio
For our neighbours in DBay: You're welcome to come to Nick's print studio any time to discuss your needs with Nick: browse through the entire range of his panoramic, single image and Limited Edition prints, look at framing samples, or book a photo tuition session – all in air conditioned comfort. We'll even make you a cup of tea!
Visits are by appointment. Please call, text or email to let us know you'd like to drop by:
Annie: 9301 7684 • Nick: 9579 4194 •
And of course, you can always order prints from Nick's web site.
Your Chance to Win

Subscribe with us at Hongkong Select to receive news of exciting upcoming events, special offers, and to be eligible for entry into lucky prize draws.
Back to Newsletters index
Copyright © 2014 Hongkong Select
Prints of this panoramic photo, Hong Kong City Lights, are available for purchase.
See more prints in the series.