Newsletters
January/February 2016
The Year of the Monkey – Kung Hei Fat Choi!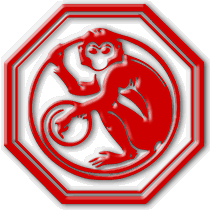 Thank you!
We'd like to say a sincere thank you to all of our clients who have purchased prints from Nick Gleitzman's range of stunning photos in the past year. We hope you're enjoying living with Nick's images, and we look forward to continuing to work with you into the future.
We wish you and your families a peaceful, happy and prosperous year ahead in 2016.
OUR LUNAR NEW YEAR GIFT TO YOU:
3 WAYS TO SAVE
Handmade Hong Kong: DBay Plaza, Sunday 14 February
10am – 6pm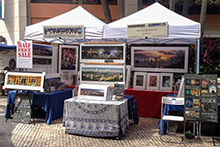 Come and see us at the Sunday market in Discovery Bay Plaza for great savings on Nick's prints!
1
For this Sunday only, ALL UNFRAMED DISPLAY PRINTS ARE 20% OFF. That's right – every print on display at the market. Popular titles will go quickly, so come early and SAVE!
2
We still have a small number of ex-display unframed prints at 50% off. First come, first served; hurry down, and SAVE!
Prints have some minor damage to edges, corners and/or packaging, but images are unaffected. Damage will be concealed when framed. No returns, no refunds.

3
NEW RELEASE
To celebrate the release of Nick's new series, we're offering prints in the Hong Kong Hipsta range at 50% off on Sunday only. Be among the first to own one of these new titles, and SAVE!

Like 99.9% of people, Nick carries a smartphone, and uses its camera all the time. Unlike 99.8% of people, Nick doesn't take selfies.
He does, however, document the city as he sees it, from the well-known icons to the quirky details and special moments that make this city unique.
His favourite camera app is Hipstamatic – hence the name Hong Kong Hipsta.
Can't make it to the Plaza?
For our neighbours in DBay: You're welcome to come to Nick's print studio any time to discuss your needs with Nick: browse through the entire range of his panoramic, single image and Limited Edition prints, look at framing samples, or book a photo tuition session – all in air conditioned comfort. We'll even make you a cup of tea!
Visits are by appointment. Please call, text or email to let us know you'd like to drop by:
Annie: 9301 7684 • Nick: 9579 4194 •
And of course, you can always order prints from Nick's web site.
Your Chance to Win

Subscribe with us at Hongkong Select to receive news of exciting upcoming events, special offers, and to be eligible for entry into lucky prize draws.
Back to Newsletters index
Copyright © 2016 Hongkong Select
Prints of this panoramic photo, Hong Kong City Lights, are available for purchase.
See more prints in the series.