Newsletters
June/July 2018
It's our annual

Summer Sale!
Visit us at Handmade HK: Discovery Bay Plaza, Sunday 10 June
10am – 6pm
Come and see us at the Sunday market in DBay for 3 ways to save on Nick's prints!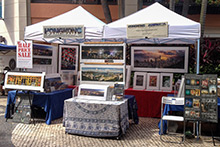 1
For this Sunday only, ALL UNFRAMED DISPLAY PRINTS ARE 20% OFF. That's right – every print on display at the market. Popular titles will go quickly, so come early and SAVE!
2
We still have a number of ex-display unframed prints at 50% off. First come, first served; hurry, and SAVE!
Prints have some minor damage to edges, corners and/or packaging, but images are unaffected. Damage will be concealed when framed. No returns, no refunds.
3
ALL A3 & A4 unframed prints on display are 50% OFF for this Sunday only. SAVE!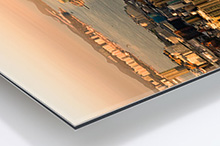 Come and see samples of our most popular presentation style: Face mounting
The ultimate statement in style. Your print is mounted to a sheet of optically clear acrylic using special clear adhesive, and backed with an aluminium dibond sheet for perfect flatness. No frame, no borders; your print just floats in space in front of your wall.
OUR ANNUAL SUMMER SALE – 3 WAYS TO SAVE
Can't make it to the Plaza?
For our neighbours in DBay: You're welcome to come to Nick's print studio any time to browse through the entire range of his panoramic, single image and Limited Edition prints.
Visits are by appointment. Please call, text or email to let us know you'd like to drop by:
Annie: 9301 7684 • Nick: 9579 4194 •
And of course, you can always order prints from Nick's web site.
Back to Newsletters index
Copyright © 2018 Hongkong Select