Newsletters
May/June 2009
Follow The Yellow Brick Road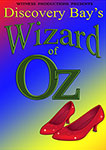 This month we invite you to join us on a trip along the 'Yellow Brick Road'. We are proud to assist Witness Productions in promoting their presentation of the Wizard of Oz. There will be four performances: two each on Saturday May 23 and Sunday May 24, 2009, at the Performing Arts Theatre located at the Discovery College in Discovery Bay. Tickets are available at Dymocks Booksellers & Gallery Café in the Discovery Bay Plaza.
For anyone interested to advertise in their programme magazine, please do contact us. Proceeds from the event will go to Hong Kong charities.
Witness Productions has always had sell-out success on these annual events, so be sure to book early, put on your brightest and shiniest shoes, click your heels ... and whisk yourself off for a fun-filled whirlwind adventure with Dorothy and friends!
Palimpsest Shines at Amcham Ruby Ball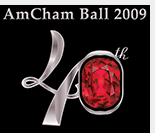 Hongkong Select and Nick Gleitzman donated one of the prints from the Palimpsest exhibition as a charity fund-raising raffle prize for the American Chamber of Commerce 40th Anniversary Ruby Ball in March. We are pleased to announce that this contributed to total raffle ticket sales of well over HK$150,000, all of which will be added to the funds under administration by the AmCham Charitable Foundation.
The winning ticket for the print, Stanley Series 2 #1, was purchased by Mr. Stephen Vogel, Chair of the AmCham Law Committee. Congratulations to Mr. Vogel, and to AmCham for achieving 40 years of service to the Hong Kong business community.
Palimpsest Debuts in Australia
We're proud to announce that during a recent visit to Australia we arranged representation of Nick's Palimpsest series by Papyrus Gallery, located in Leura, in the heart of the beautiful World Heritage-listed Blue Mountains, west of Sydney.
Papyrus Gallery specialises in works on paper, including photography, etchings, pastels, mezzotints, and more, by Australian, British and Japanese artists. Nick's prints are in great company with the fine selection of high-quality artworks available.
Hong Kong City Lights Panoramic Prints
Available now: prints of this stunning panoramic image of Hong Kong. Nick Gleitzman took this photo in July 2007, when the city was adorned with special lighting decorations celebrating the 10th anniversary of handback.
At one meter wide, the full-sized print has to be seen to be fully appreciated. Its presence will enhance both home and business environments – it also makes a great gift to send to family or friends overseas, as a memento of this beautiful city.
Prints are available either framed or unframed. See more prints in the series.

Featured Property
Available for rent in Discovery Bay
South facing sea view garden townhouse. Fully renovated, with quality fittings and finishes throughout, it has four bedrooms, two bathrooms, and is just a few minutes walk to the beach, schools and main DB Plaza.
See full details and photos, and a video walk through of the entire house.
Special Offers and Announcements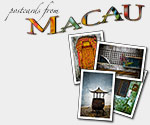 Price Reduction on

Postcards from Macau

prints

The prices of Postcards from Macau prints have been reduced by as much as one third. If you've been thinking of buying one of these superb photographs, now's the time! Visit the China Tee Club to see the exhibition, and to take advantage of the new lower prices.

Special offer: 10% discount for China Tee Club members on all print orders placed at the Club before June 30.

Join the China Tee Club and WIN

Membership of the China Tee Club costs just HK$1000 – but on joining, you will receive ten $100 vouchers that can be redeemed towards the cost of dining at the Club, so membership is really free!

Be one of the first three people to join by contacting Hongkong Select and WIN A BOTTLE OF WINE!

New extended hours for dining: The China Tee Club is now open for dinner as well as lunch and afternoon tea. Opening hours are:

Lunch 11:30 am to 3:00 pm
Afternoon Tea 3:00 pm to 5:30 pm
Dinner 6:30 pm to 10:30 pm
Closed Sundays and Public Holidays

Dinner at the Club features a new menu, an expanded wine list and new signature cocktails. Book early to avoid disappointment!
Telephone: 2521 0233
Email: enquiry@chinateeclub.com.hk

Your Chance to Win

Subscribe with us at Hongkong Select to receive news of exciting upcoming events, special offers, and to be eligible for entry into lucky prize draws.
Back to Newsletters index
Copyright © 2009 Hongkong Select
Prints of this panoramic photo, Hong Kong City Lights, are now available for purchase.
See more prints in the series.